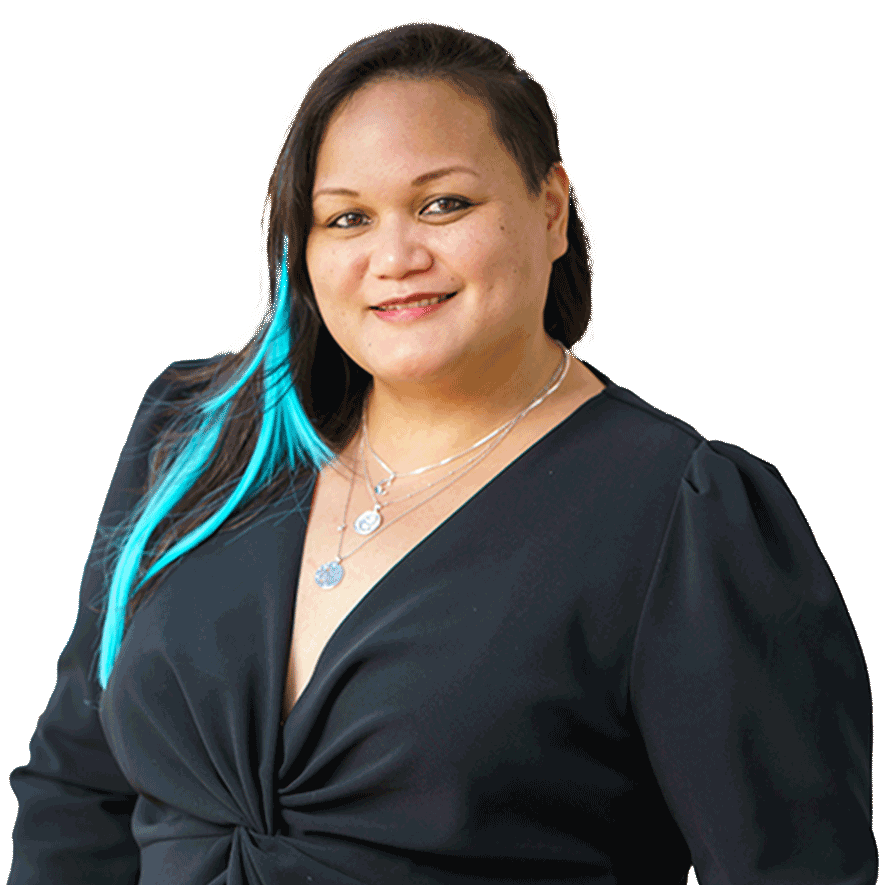 Vice President of Creative
Candice Dayoan, vice president of creative at 50+1 Strategies, has won several national awards for her design leadership and her mailer, logo, print, billboard, digital ad, and bus wrap artwork.
Born and raised in Hawai'i, Candice studied digital animation at the University of Hawaiʻi at Mānoa, where she discovered a passion for student advocacy. She was elected and served as a representative to the Associated Students of UH for four years. She also represented Hawai'i while lobbying Representative Neil Abercrombie and the late, legendary Representative Patsy Mink with the United States Students Association in Washington, D.C.
Early in her career, Candice worked for a special effects startup as an art director for music videos, also assisting in special effects for television. At Yelp in San Francisco, she honed digital ad buying and management skills.
In 2009, she combined her passion for politics and tech to work for Organizing for America first as a summer organizer and then as the California deputy new media director. In 2010, she became OFA's Northern California regional field director, managing several volunteer teams and running one of the most productive election hubs in the nation.
A founding member of 50+1 Strategies, Candice has worked with hundreds of clients. She specializes in print design, for which she has won national awards, including Gold Pollies for her work on Gavin Newsom for Governor and Vote.org. She has a passion for making good design more accessible to all and has taught political graphic design classes and workshops across the country for Netroots Nation, Organizing 2.0, Elect Her, and the University of San Francisco.
In 2019, Candice was awarded the American Association of Political Consultants' 40 Under 40 Award for her achievements in visual arts in advocacy work.
In her spare time, Candice enjoys geeking out to anything Star Wars, playing bass and video games, cheering on the San Francisco Giants, and drawing.