Here's what we can do to help you win: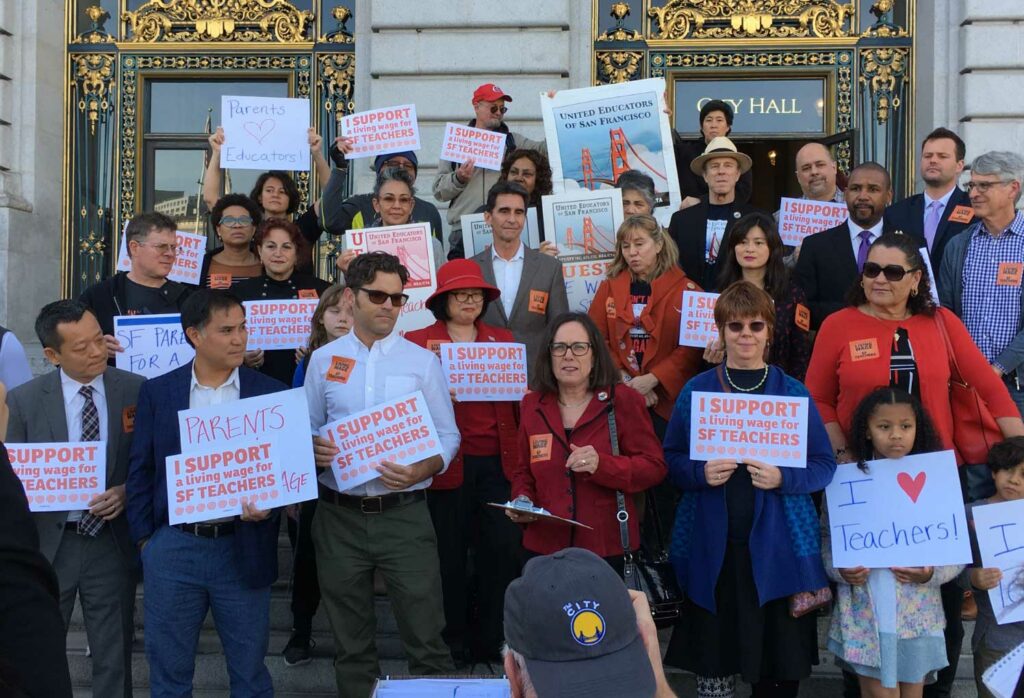 The experience to get things done.
Our team has decades of experience in California and nationwide with electoral races, issue advocacy campaigns, philanthropic strategic advising, and more. Our services are designed to bridge the planning-to-implementation gap. Let us know your team's goals, and we'll work with you to develop a proposal that helps get you there.
Strategic Political Consulting

We partner with our clients and use our deep and diverse expertise to design and manage effective programs, communicate more effectively and efficiently with target audiences, move public opinion, inspire people to act, and win.

Together, the 50+1 team has over a century of experience shaping strategy for electoral and issue-advocacy campaigns of all sizes across the country, including electing two presidents, fighting for statewide racial and environmental justice ballot propositions, and helping first-time candidates win. We lean into the particular goals and needs of each client, bringing our collective insight to bear on building thoughtful, values-forward, winning campaigns.

The core of our business is providing expert advice to help clients meet their electoral, advocacy, corporate or philanthropic goals. Whether it's planning a successful ballot initiative, analyzing the political landscape for a company, helping a foundation define its mission, developing a stakeholder engagement program to build support for a cause, or co-creating a plan to maximize the impact of political giving, we leverage decades of experience and relationships to set our clients on the path to victory, however it's defined.

What sets 50+1 apart is how we marry strategic planning with execution. True to our roots in politics, we apply an organizer's mindset to everything we do: we're informed, savvy, creative, and nimble. We translate your vision into an integrated and achievable plan, and partner with you step by step to make it a reality.

Political Landscape & Relationships
Candidate Campaign Strategy & Management
Ballot Measure Strategy & Management
Issue Advocacy Campaigns
Community Engagement

No campaign can succeed without an organized base of support. From local election house party programs to pressure campaigns for major legislation and ballot measure campaigns backed by dozens of diverse interests, we have decades of experience developing grassroots supporters and leading coalitions that punch above their weight. 

Organizing is close to our heart — engaging, expanding, and mobilizing supporters or building strong, cohesive coalitions. In an era of growing public activism, we are here to help clients shape public opinion, advance policy, or influence policymakers through collective action. We'll work with you to find the right tactic for your cause: driving phone calls to decision makers, engaging supporters with texts or emails, running digital ads, or more.

We also have a unique expertise in developing customized training programs for organizations at scale, providing curriculum development and skilled facilitation of both in-person and virtual workshops for candidates, activists, communicators, campaign teams, and more.

Grassroots Organizing & Mobilization
Coalition Building & Management 
Training Program Development
Press + Communications

Storytelling is at the heart of the human experience — it's how we inform, inspire and motivate one another to take action. 50+1's communications team are experts at distilling complex issues into relatable human narratives. We'll help you identify the stories that resonate most with your audience — internal or external — and hone those narratives into crystal-clear messaging.


With decades of journalistic experience across print, online and television platforms, we are deeply steeped in the media landscape. 50+1's team knows how, what, and whom to pitch. We craft compelling pitches, place op-eds, and build press events that appeal to reporters' sensibilities, helping clients secure positive coverage, enhance their visibility and reputation, and influence public opinion.

We can also use our deep media experience and training expertise to sharpen your skills. 50+1 excels at preparing teams and leaders to speak with reporters, editorial boards, and at press events. We can help develop a bench of surrogates for your campaign or cause, or work directly with a principal to prepare for a major interview, debate, or speech.

Message Development
Press Relations
Media Training
Content & Collateral Development
Media Production + Placement

The beauty of a great advertising campaign is its precision — its capacity to communicate efficiently and effectively engage diverse audiences. 50+1's award-winning paid media team meets people where they are — in online and offline channels — with content that speaks directly to them. We are committed to and have expertise in connecting with diverse audiences and non-English speaking communities.

Our in-house creative and communications teams collaborate on advertising content, and work closely with the marketing team to ensure the most compelling messages reach the right audiences. Direct mail, one of the most effective ways to communicate with voters or customers, has been one of 50+1's specialties since our founding, and we have executed persuasive, impactful, targeted mail campaigns for over a decade. But make no mistake, we also have extensive expertise in planning and implementing successful paid media campaigns across media channels — television, digital, radio, out-of-home, mail and more – from concept to delivery.

Whether you're targeting a universe of voters or different segments of consumers, our innovative, data-driven strategists will take a full funnel approach to achieve your marketing goals and maximize your campaign's impact. Clients also benefit from comprehensive market and audience research, advertising campaign reporting and monitoring, and continuous optimizations to achieve the highest returns possible.

Direct Mail
Video & Audio Production
Broadcast & Cable (CTV/OTT) 
Digital Advertising 
Social Media Advertising 
Outdoor Advertising
Radio Advertising
Influencer Marketing
Creative + Design Services

A powerful and unique brand identity is central to building a positive public image, connecting with target audiences, and differentiating your campaign, organization, or business from competitors. With those goals top of mind, 50+1's award-winning design team will help you do you.

Distinctive logos, websites, social media graphics, print materials, advertising assets, out-of-home designs, event graphics — we have decades of experience crafting compelling elements for use across every marketing and communication channel. We work closely with local union printers to deliver materials in a professional and timely manner.

Collateral Design & Production
Logo & Brand Strategy
Graphic Design
Website Design
Creative Thinking Trainings & Workshops